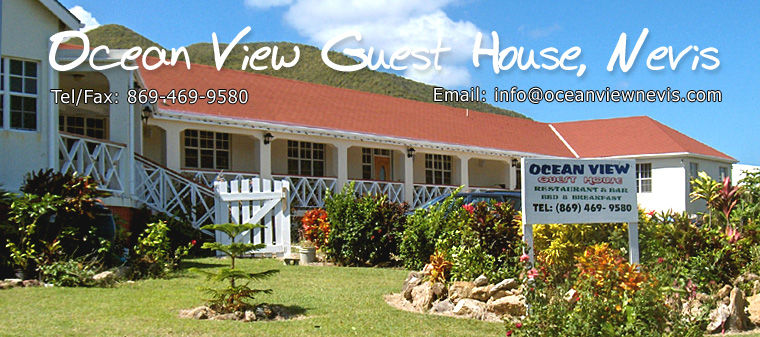 Welcome
to the newly built
Ocean View Guest House
in Nevis. Enjoy a sumptuous evening meal in breathtaking surroundings.
Bed & (full English) Breakfast from US$55 per person per night.
Call now to secure your booking.
If you want:
Total tranquility
Unspoilt views
Excellent service
A chance to escape
Then look no further than the Ocean View Guest House in Nevis.
Richard and Pearline are waiting for your call.